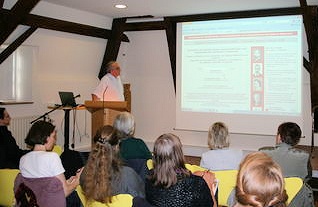 The CNL's archives and its library are open to researchers and those interested in the study of literature.
Documents are acquired by the CNL in four different ways: through purchase, as legal deposits, as donations or as bequests. They are conserved according to international norms and are available for research consultation.
In order to promote Luxembourgish literature and authors, both at home and abroad, the CNL runs a series of publications including:
exhibition catalogues
current bibliography of Luxembourgish literature
republications of Luxembourgish literary works.
The CNL also organises socio-cultural events, such as:
lectures
readings
theatre
film projections
guided tours
exhibitions
and a variety of educational events